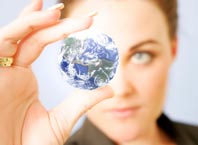 Tel:
+ 49 9197 6282 956
Fax:
+ 49 9197 6282 182
E-Mail:
argema(at)schmetterling.de
Argema MAXIME
Payment::
4.5-11% (plus VAT for traders)
Price:
29.00 € per month incl. VAT zzgl. MwSt
Access to over 700 German and international tour operators

More than 750 million regularly updated last minute offers, package tours and leftover allocations

Comparing of over 2 million flight rates: schedule flights, charter- and low cost carrier offers of more than 900 airlines
Service
Argema Maxime
offers the full service package of the
showroom
.
Current databases: Schmetterling Urania, Traveltainment, Traffics, LMWeb

Input of your offers into different booking engines

Multilingual booking templates in German, Polish, Turkish, Czech and other languages

Database systems for individual topics: cruises, language and study holidays, holiday homes, diving bases
Own licence for Schmetterling Urania booking tool
Own licence for diving IBE (D.I.B.E. - Dive Internet Booking Engine)
Various rating tools for hotels, airlines and diving bases
Landing pages: personal content pages + regional offers with self-administration
Construction of your own travel shop using our shop builder

Image database for cruise travel

Traffics RSS 2.0 Feed

Licence for Traffics XML

Access to offer boxes - API built upon Schmetterling Urania and Vanessa

Personalized customer service

Service hotline as well as landline phone number with automatic partner ID identification

Free partner support

Wide range of statistic functions in the admin area

Own licence for the Studydata database (on request)

Chattel paper for travel protection for self organised events

application for a 0800-Service-number (€ 20.00 / month plus telephone traffic)


* (please note that prices shown are excl. of VAT)
close


Partner-Forum: free support, insider tips, professional advice from experts

Free, comprehensive know-how and insider tips for professional-affiliate marketing

Admin area: 24 hour access to booking editor, provision overview and statistics
close