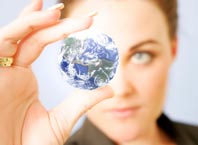 Tel:
+ 49 9197 6282 956
Fax:
+ 49 9197 6282 182
E-Mail:
argema(at)schmetterling.de
BUCHUNGSTOOLS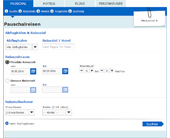 Schmetterling Urania
Boring internet catalogues are no longer fashionable. Is your customer looking for a short trip to Mallorca, a city tour, 10 days at a Caribbean beach, arriving with Air Berlin, returning with Condor- and the entire journey still cheap? Urania combines products from various service providers to a package holiday – depending on availability.
realtime packaging
all products in one booking process- whether last-minute, package holidays, flights, car hire or accommodation only
the layout can be adapted dividually within minutes
additional tools and support tools for evaluation
advisory tools
statistics and evaluation of site traffic
The display of alternative accommodation, catering, room types, transfers and car hire is an impulse for many customers to choose a higher category hotel and a superior meal plan.
The customer can compose his customised holiday - while you benefit from an increased sales volume per booking.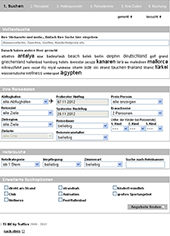 Traffics – Tibet 2.0
Traffics – Tibet 2.0 can help you to improve your "look to book-rate" with an effective search technology, user-friendliness and innovative features, e.g. price comparison and display of intelligent, alternatives to the travel request. For each hotel available dates, hotel services (room, catering, etc.) and prices per individual organizer are being displayed and sorted by price. At the same time the IBE controls intelligent, parallel pattern in the background and provides various departure airports and dates that are close to the initial travel request.
With the following features, your customer will find the trip of a lifetime:
schematic text search
IBE links for last minute offers, package tours, best minute, early bird, individual arrival, holiday hotels and flights
up to seven billion offers depending on the season
deeplink options, such as wellness, early bird, sports trips, holiday dates etc.
extended criteria-search for beach front location, near to the beach, child-friendly, club, entertainment, sports, spa and indoor/outdoor pool, etc. ..
browse through virtual travel brochures. Via the navigation your customers can easily browse through the catalogue
more than 20,000 hotel videos available, that can be watched directly within the IBE.
who doesn't want to read – can simply listen. The hotel descriptions are read aloud in a fascinating voice quality
different colour layouts can be integrated on your website
and much more ...