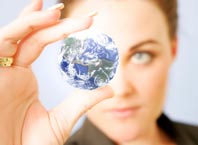 Tel:
+ 49 9197 6282 956
Fax:
+ 49 9197 6282 182
E-Mail:
argema(at)schmetterling.de
DATA PROTECTION
The protection of privacy and personal data is very important for us. We pay great attention to this aspect in our internet activities. Our data protection concept is in accordance with applicable private policy terms. To protect your data from accidental or intentional manipulation, loss, destruction or access by unauthorized persons, we use technical and organizational security measures. According to the technical development, we will continuously optimize our security measures.


Personal data
Personal data are information that can be used to detect your identity. This includes information such as your name, address, postal address and phone number. Information which are not directly related to your real identity (such as favourite websites or number of users per site) are not included.

Anonymous data
Whenever you access the content of this website, general information will be stored (eg number and duration of visits of individual pages). This data is not individual-related. It is used exclusively for statistical purposes and to optimize our website.

Important for travellers to the U.S.
Due to a U.S. federal law for investigation of terrorists, airlines are obliged to inform the U.S. immigration authorities about flight- and reservation numbers of every passenger before entering. Without this data transfer and entry into the U.S. will not be granted.

Transfer of personal information to third parties
For the booking process and provided services of our offered arrangements we will pass your personal information on to your respective contractors / operators and third parties if required whoever is involved in the provision of services to fulfil the contract. Contractors or third parties, who receive data from us are bound to the mandatory statutory provisions as well as to our contractual specifications regarding privacy protection. Transmission of personal data to government agencies and authorities are carried out within binding legislations.

Information Rights / Your Rights
Upon request you are entitled to obtain information about your stored data at no extra charge. Furthermore you have the right to correct, delete or block incorrect data. A deletion is opposed by statutory provisions, especially in situations of data required for accounting and bookkeeping purposes.


Use of Cookies
We use "cookies" (small files containing configuration information). They help to determine the frequency of use and the number of users on our website and to increase the ease of use of the product selection. These "cookies" contain information such as user ID which can be used to assign the booking to the customer. This means more comfort, because the customer does not have to re-enter his full personal information in case of an additional booking. It is also possible to use our content without cookies. Most browsers are set up to allow cookies automatically. You can deactivate the storing of cookies or set up your browser to notify you if cookies are sent.



Links to other websites
Our online service contains links to other websites. This privacy policy does not cover other providers. We have no influence on whether their operators comply with the privacy policy and therefore assume no responsibility for the accuracy, topicality and completeness of the information provided there.

Questions and comments
For questions, requests or comments about privacy policy, please contact our data protection agent via e-mail. The rapid development of the internet requires occasional adjustments in our private policy (privacy statement). If changes are made you will be informed right here.