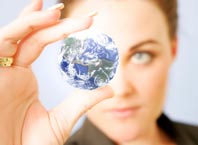 Tel:
+ 49 9197 6282 956
Fax:
+ 49 9197 6282 182
E-Mail:
argema(at)schmetterling.de
SERVICETOOLS
Columbus Travelguide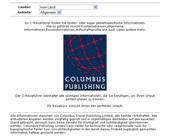 The Columbus travelguide provides country- and region specific information. These include contact addresses, general information, travel information, economy profiles and much more.
The Columbus travelguide supplies all important information you need to plan your perfect holiday.
Michael Müller Verlag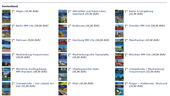 The Michael-Müller-Verlag publisher provides comprehensive "tour guides" with tips to discover exciting cities, dreamy villages, beautiful beaches and scenic walks.
The Erlanger Verlagshaus a publishing company from Erlangen stands out with a solid, entertaining tourism-knowledge and makes itself indispensable for travellers.
There are approximately 200 guides for all destinations worldwide available.
Take advantage of the opportunity to make the best out of your holidays.
Tips of the Michael Müller Verlag always offer helpful tourist information.
Included are for examples the location of the nearest campsite, opening hours of a museum or information about history, art, culture, politics, society and much more.
The whole programme is illustrated by maps, plans and sketches.
You can order a travelguide via online form.