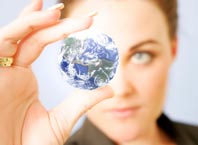 Tel:
+ 49 9197 6282 956
Fax:
+ 49 9197 6282 182
E-Mail:
argema(at)schmetterling.de
Argema UNICUS
Schmetterling Argema presents itself as a traditional affiliate programme and provides companies (with a sales volume from € 500,000 per year) a professional fulfillmentplan, Argema UNICUS.
construction of an individual business and commission plan

competent customers advice and ideal offer submission from our skilled service team

we work in real–time with an automised workflow and detailed visual display for our partners

customer orientated opening hours of our booking center – open 365 days per year




monday to friday: 08:00 - 20:00 PM
saturday: 09:00 - 19:00 PM
sunday and holiday: 12:00 - 19:00 PM




comprehensible telephone notes and e-mail communication with the customer

commission can be individually controlled and your agencies can be integrated
Schmetterling Argema is combined with our international travel co-operation and our partners can benefit from various opportunities.
Our booking experts can support foreign customers in English and ensure a final sale!
If you are interested in an individual concept – specifically for your company – we would be happy to hear from you!