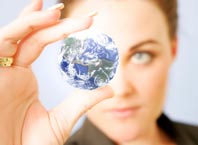 Tel:
+ 49 9197 6282 956
Fax:
+ 49 9197 6282 182
E-Mail:
argema(at)schmetterling.de
For providers
Are you a tourism service providers or provider of an Internet Booking Engine (IBE) and seek new sales channels?
With our international Schmetterling travel agency cooperation and our affiliate program Schmetterling Argema we can offer you a variety of ways to variety of entrepreneurs in the tourism industry.
Your booking tools can have a high spreading factor and are thus highly efficient and widely used in the individual partners.
Your options summarized with us:
New and additional sales opportunities

High scattering effect by thousands of affiliate websites

Additional sales through travel agents from our Schmetterling-cooperation

Short-term, targeted promotions

Years of experience and expert in the portal and tourism area



Your minimum requirements:

Booking Tools (B2C) in White Lable (neutral website)

Tracking possibility of a sub-ID in the link parameters

Retrievability by Iframe



Our requirements:

Color selection via parameters control

Variable width ( example by link parameters)

Deep Link capability in languages, destinations, etc.

Use of RSS Feed Features

Possibility of connection via XML

Documentation for Booking Engine